The rings have always been present in the history of various cultures. To the Egyptians, their scarab rings meant eternal life and so they were even buried with them. Already for the Roman people, the rings used by the soldiers would be what would bring them the victory. After a few centuries, the Europeans began to order personalized rings for their families as a way of representing them. Queen Victoria, for example, had an exclusive ring made of snake-shaped emeralds. In Greece, jewelry represented honor. Thus, in the great society, these pieces served as amulets, representation of hierarchies, power, union, alliances and virtues such as justice, love and strength.
How The Graduation Ring Appears
The graduation ring appears to represent a rite of passage, the ending of something necessary for a new beginning. It is from this perspective that, in 1835, a group of students from the United States Traditional Military Academy, located at West Point, begins the graduation ring. They wanted something that symbolized this transitional moment and also represented the group. From this fact, the school decided to adopt the idea and from then on, the tradition spread.
New Models And Modernization Of Jewelry
So, as we are different in our personalities and styles, schools, students and courses are also. Therefore, the need arises to create differentiated pieces to represent us. Institutions begin to adopt this measure and new models of rings emerge for graduates of schools and universities.
Stones
For different university courses there is a stone representing the profession.Here are some examples.
Ruby: Journalism and Law
Esmeralda: Medicine, nursing, veterinary, nutrition and physiotherapy.
Amethyst: Fashion, social sciences, letters, pedagogy and sociology.
Blue Sapphire: Social communication, chemistry, psychology, computer science and physical education.
Check the complete list here (insert link)
Dissemination Of Tradition
The rite of giving the graduation ring goes from father to son as a way to gift someone who has struggled and managed to finish academic steps. Having a graduation ring is a way to liven up the memory of the efforts made throughout the process.
In addition, it is also a way of remembering that everything that was learned during years of study, from the coexistence with teachers and friends, to that situation that may not have been so good, contributed to its evolution in professional and personal life. And of course, having a beautiful jewel on your finger and with such an important meaning is a dream.
Want to read more about graduation ring? Take a look at these articles:
·         Graduation rings: what is the stone for each course?
·         Meet the different types of graduation rings
After discovering about the history of the graduation rings you can not do without yours, right? Access our website and choose!
Gallery
26 best The History of American Class Rings images on …
Source: www.pinterest.com
UNT Symbols
Source: traditions.unt.edu
26 best The History of American Class Rings images on …
Source: www.pinterest.com
A Look At The History And Tradition Of The "Class Ring"
Source: wobm.com
26 best The History of American Class Rings images on …
Source: www.pinterest.com
UNT 101: UNT Trivia and History
Source: www.unt.edu
Don't forget to order your exclusive Auburn University …
Source: www.pinterest.com
Object 16: Naval Academy Class Rings :: A History of the …
Source: www.usna.edu
A Look At The History And Tradition Of The "Class Ring"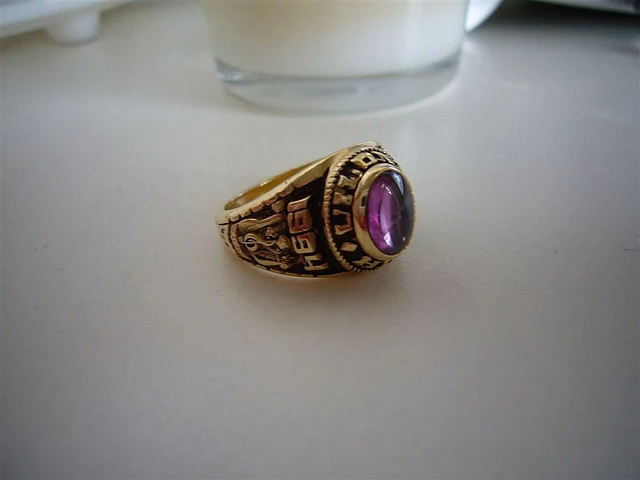 Source: wobm.com
17 Best images about chai-er learnin' on Pinterest …
Source: www.pinterest.com
26 best The History of American Class Rings images on …
Source: www.pinterest.com
Aggie Ring Day
Source: www.aggienetwork.com
58 Best images about Baylor University on Pinterest
Source: www.pinterest.com
87 best chai-er learnin' images on Pinterest
Source: www.pinterest.com
17 Best images about chai-er learnin' on Pinterest …
Source: www.pinterest.com
Student News – Page 2 – Padua 360
Source: padua360.com
Class ring (1912): Senior class president Fred K. Prosser …
Source: www.pinterest.com
History Of Class Rings Beautiful Clemson Alumni …
Source: www.the-jewelry.com
UNT Symbols
Source: traditions.unt.edu
History on the Hill
Source: blogs.lib.unc.edu