How long have you not been doing something extraordinary? And how long ago did you wear something daring to decorate your ears in a sweet, but extravagant way? As the Spanish designer Josep Font of the Delpozo brand, presented new works for the spring-summer season 2017 at New York Fashion Week.And, of course, I want to share with you his wonderful earrings!
Nowadays there are few designers whose creations could intimidate even the most experienced writer and Josep Font is one of them.Delpozo earrings are out of the usual limits of clothing.
Each Delpozo parade is a greeting to aesthetics and the intellectual, as well as to those who want to reach these ranks. Since the fashion of Madrid got Josep Font to be at his event, the collections will be full of allusions and works of the artist . So, if you want to find in yourself the soul of "hipster", you do not need to dig deep into your grandmother's antique jewelry coffers. It is necessary to buy the Delpozo earrings!
Most notable is that the designer has always tried to surprise the public with architectural forms, playing with volume and decoration, being very close to the works of "haute couture". As a result, the new spring-summer collection of 2017 is dedicated to the works of the painter Joaquin Sorolla . A painter with a vigorous style and famous for his art, from portraits of the royal family, to landscapes. Every day I am more convinced that Spain is not only a passionate, bright and colorful country, but also soft, talented and profound.
As with their 2017 Resort collection, they had two main inspirations for this season, a painter and a modern artist.
Josep Font continues to represent an oasis of precision architecture and rigorous lines, each piece has sculptural quality, colors and interesting decorative elements.The new collection is full of bright tones, feminine style and femininity, this collection is more than associated with spring and summer, is unlikely to be suitable for this season, however, you should start to get used to it from now.
The translucent and soft materials will be in a collection that is soft, but not less expressive. The floral motifs, the white color, the folds and the precise lines, are the main theme of this collection.
Then the Delpozo earrings is what you really need.Josep Font is known for creating a mixture of capricious tale of sculptural forms and ethereal designs.
While the resulting lineup is a bit of old world, but still still modern.Delpozo is the source of inspiration that remains a unique force in the fashion landscape.
Critics of fashion say that Josep Font is a modern Cristóbal Balenciaga, since his works are very similar and both love the architecture and the complex. In the new collection there is clarity, elegance and femininity. Each look is filled with bright colors and incredible details. Most importantly, with these types of accessories, you should not think about wearing glossy makeup or unusual hairstyle.
Josep Font delivered a fairy tale that leaves us completely mesmerized.His models and the white backdrop, were the perfect combination for his spring collection.
"The collection of Delpozo was released. And traveling to space will be a less inspired and more artistic science fiction."
Gallery
Delpozo New York Spring/Summer 2017 Ready-To-Wear …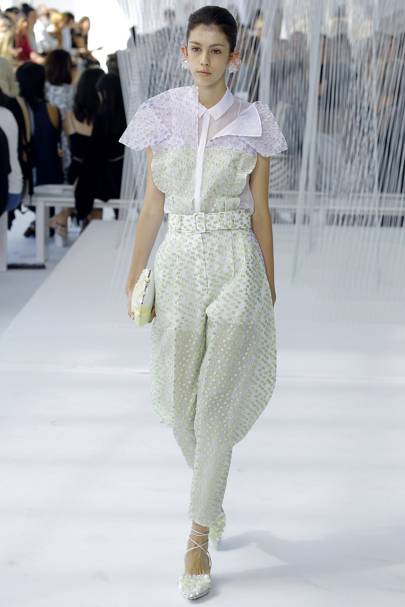 Source: www.vogue.co.uk
cos | dressed-down elegance | couture
Source: www.pinterest.com
ZsaZsa Bellagio – Like No Other
Source: zsazsabellagio.blogspot.be
Dress GPS: Moda Operandi Pre-Fall 2018 Dress Guide – NAWO
Source: www.nawo.com
Easy Glamour: Moda Operandi Spring 2018 Trends Lookbook – NAWO
Source: www.nawo.com
Paris Couture Week: Chanel, J.Mendel and Armani Privé …
Source: www.nytimes.com
Delpozo Spring/ Summer 2017 Collection
Source: fashionisers.com
Delpozo New York Spring/Summer 2017 Ready-To-Wear …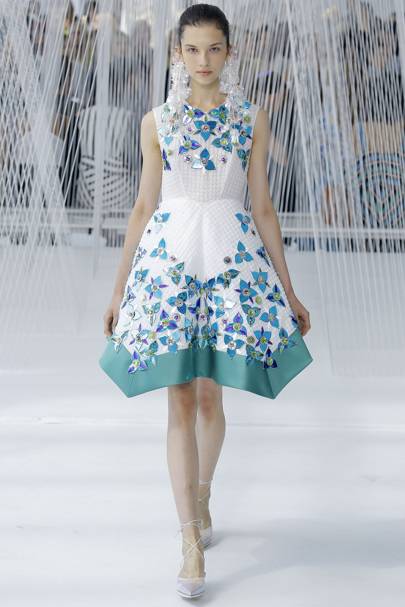 Source: www.vogue.co.uk
DelPozo Ready To Wear Spring Summer 2017 New York
Source: nowfashion.com
DelPozo Ready To Wear Spring Summer 2017 New York
Source: nowfashion.com
DelPozo Ready To Wear Spring Summer 2017 New York
Source: nowfashion.com
Delpozo New York Spring/Summer 2017 Ready-To-Wear …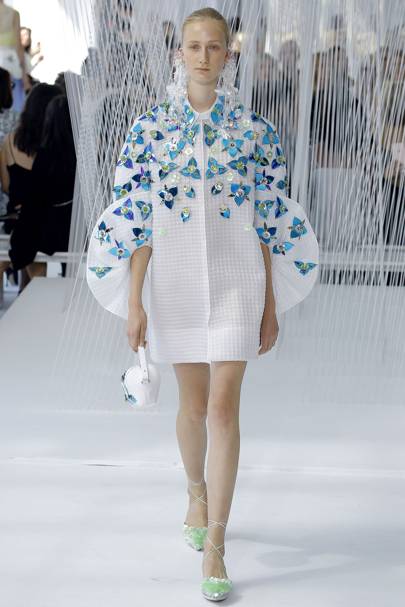 Source: www.vogue.co.uk
DelPozo Ready To Wear Spring Summer 2017 New York
Source: nowfashion.com
DelPozo Ready To Wear Spring Summer 2017 New York
Source: nowfashion.com
DelPozo Ready To Wear Spring Summer 2017 New York
Source: nowfashion.com
DelPozo Ready To Wear Spring Summer 2017 New York
Source: nowfashion.com
DelPozo Ready To Wear Spring Summer 2017 New York
Source: nowfashion.com
DelPozo Ready To Wear Spring Summer 2017 New York
Source: nowfashion.com
Delpozo Spring/ Summer 2017 Collection
Source: fashionisers.com
DelPozo Ready To Wear Spring Summer 2017 New York
Source: nowfashion.com